The gender pay gap represents one of the current issues that employees in institutions face at the European level. Directive (EU) 2023/970, recently adopted in the European Parliament, aims to strengthen the enforcement of the principle of equal pay between men and women for equal work or work of equal value.
How did the process unfold to reach this point?
Directive (EU) 2023/970 has been published in the Official Journal of the European Union and will enter into force on June 5th. This directive brings significant changes and requires companies within the European Union to provide employees with essential information to compare salaries and identify the gender pay gap.
Adopted with a large majority of votes – 427 in favor, 79 against, and 76 abstentions – these new rules set by the European Parliament are intended to ensure neutrality in salary assessment. As a result, pay structures will need to be gender-fair, both in terms of the criteria used and the systems for evaluating and classifying jobs. Moreover, job vacancies and their titles must be gender-neutral in their wording, and recruitment processes must be conducted in a non-discriminatory manner to eliminate the gender pay gap.
These legislative measures represent a significant step towards gender pay equality across the European Union. Their purpose is to eliminate gender-based wage discrepancies and create a fairer and non-discriminatory working environment for all employees. As a result, each individual will benefit from fair and transparent opportunities in terms of compensation for their work.
Who does the law apply to?
Directive (EU) 2023/970, recently adopted, applies to both public and private sector companies. Its purpose is to establish minimum requirements for the enforcement of the principle of equal pay between men and women, as enshrined in Article 157 of the Treaty on the Functioning of the European Union (TFEU), and to prohibit discriminatory treatment as per Article 4 of Directive 2006/54/EC. Salary transparency and robust compliance mechanisms are key instruments in this regard.
The law applies to all workers who have an employment contract or an employment relationship as defined by legislation, collective bargaining agreements, and/or practices in force in each member state. It also takes into account the case law of the Court of Justice of the European Union, having broad applicability and covering a wide range of employers and employees, as stated in Article 2(2) of the directive.
Furthermore, for the purpose of Article 5 of the directive, it also applies to job applicants, meaning individuals who are in the process of applying and being recruited for a job. Thus, the law aims to ensure the respect of the principle of equal pay even in the recruitment phase, preventing discrimination and promoting salary transparency in this context, as stated in Article 2(3).
What does Article 5 of the law say regarding salary transparency prior to employment?
This article establishes the rights of job applicants regarding salary information. Employers are required to provide candidates with information regarding the initial level of remuneration or salary range for the respective position, based on objective and gender-neutral criteria.
This information must be provided in a manner that allows for transparent and informed negotiation, such as through job vacancy announcements, prior to the job interview. Candidates are not obliged to provide information about their salary history in their current or previous employment relationships. Additionally, job vacancy announcements and their titles must be gender-neutral, and recruitment processes must be non-discriminatory to uphold the right to equal pay.
Through this section, the right of workers to request and receive written information regarding their own level of remuneration and the average levels of remuneration, disaggregated by sex, for categories of workers performing the same work or work of equal value is outlined. Workers may request this information through their representatives or through an equality promotion body, in accordance with national laws and practices.
Employers are required to inform all workers annually about this right and the actions they can take to exercise it. The requested information must be provided within a reasonable timeframe, but in any case, within two months from the date of the request. Workers must not be prevented from disclosing information about their remuneration for the purpose of ensuring the application of the principle of equal pay. Additionally, employers may request workers not to use the information received for purposes other than exercising their right to equal pay.
What does the right to information referred to in Article 7 entail?
In a determined step towards wage justice, the new law on pay equality has become a cornerstone of change. These essential provisions promote salary transparency and guarantee workers' access to vital information. They represent a torrent of hope to eliminate wage gaps and directly confront the gender pay discrimination between women and men.
For this transformation to materialize, member states must mobilize and take decisive action. The deadline set for the implementation of these revolutionary measures is June 7, 2026, the moment when this law will illuminate the path toward a more equitable work environment and actively promote gender equality in terms of remuneration.
Therefore, Directive (EU) 2023/970 aims to eliminate wage disparities and combat gender discrimination in terms of remuneration. By promoting salary transparency and ensuring workers' access to relevant information, this directive facilitates the identification and addressing of wage inequalities. Currently, Romania has not expressed a plan for implementing this European directive. We will provide further details once updates related to this topic emerge.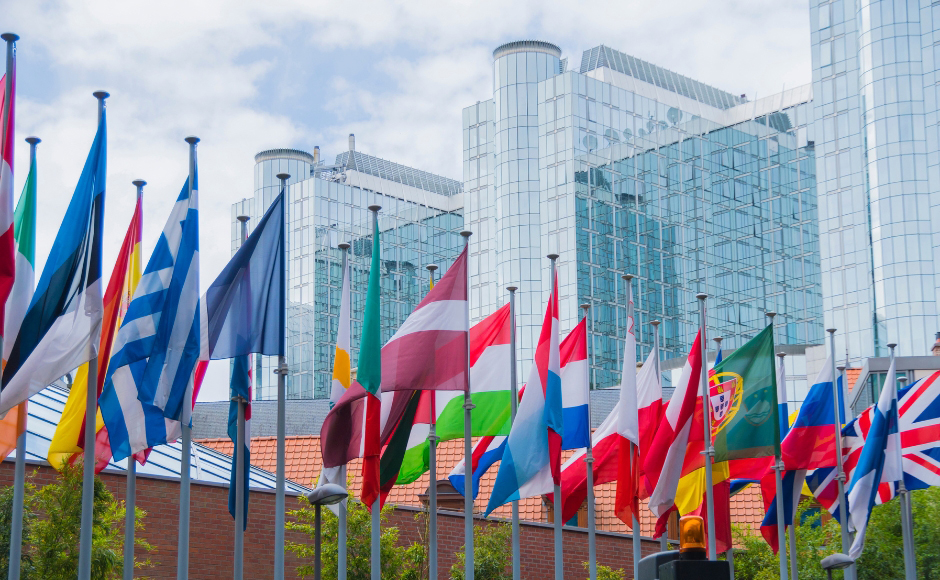 Driven by passion and shaped by years of experience in global mobility, we're ready to take the leap with you. Even if that leap means you're bringing in your first employee from abroad, or you've already been through this process countless times.