Join us for an insightful conference organized by the Nestlers Group and Xpath Global teams, as we delve into the impact of labor, social security, and tax on personnel posting in the EU. This event will take place at the Sheraton Hotel in Bucharest, Romania on October 27th, 2023, from 9 a.m. to 5 p.m.
Immerse yourself in captivating discussions that explore the intricacies of labor laws in host countries, uncover the complexities of immigration regulations, and gain expert insights into taxes and payroll. Engage in thought-provoking conversations and expand your professional network by connecting with industry leaders.
Please note that the event has a limited offer of seats and by filling in the form you reserve your ticket to attend! The registration fee is 120 euros/ticket. After filling in the form we will get back to you with your proforma invoice.
Don't miss this extraordinary opportunity to broaden your horizons!
Click here to register! Contact us for more information!
Caroline Treuillard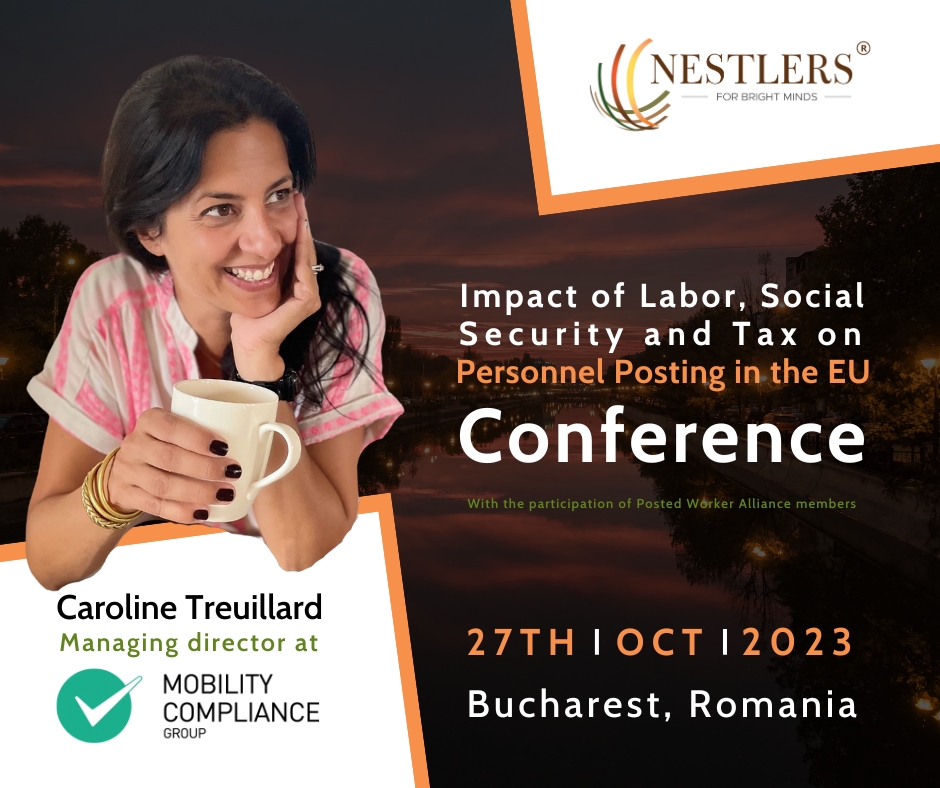 Meet Caroline Treuillard, the president of the EU Posted Workers Alliance. Caroline is the Managing Director of Mobility Compliance Group, the leading company in France providing services in Immigration, Social Security, and Posting of Workers.
▶ Caroline is an incredible asset to the event, bringing with her a wealth of knowledge and experience. With a Masters's degree in Private Law and Languages and over fifteen years of experience in the field, she has developed a global expert vision of the formalities, risks, and obligations involved in these areas, providing valuable insights to clients.
▶ Her dedication to promoting knowledge and insights in the field of international mobility and foreign talent recruitment is unparalleled, which led her to launch a monthly podcast in January 2023. Through this podcast, she explores the latest trends and future developments in these areas, providing valuable information to listeners.
▶ We are honored to have Caroline as one of our esteemed speakers at the conference, and we cannot wait for her to share her expertise and passion for promoting compliance and reducing risks in global mobility with all attendees.
▶ Caroline will discuss the A1 form and its relevance at the Nestlers EU Posted Workers Conference. She will highlight the consequences of not having it and differentiate between classic postings and multi-state activities. Additionally, she will provide examples and present considerations for remote workers.
Tanel Feldman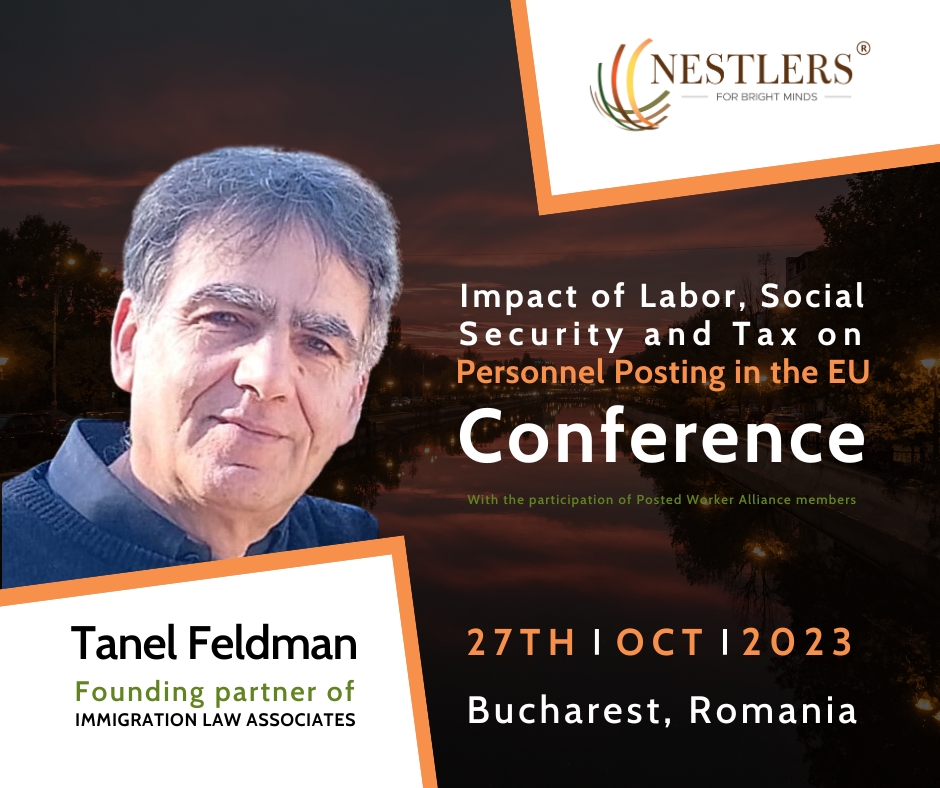 Here is the second speaker for the upcoming Impact of Labor, Social Security, and Tax on Personnel Posting at the EU Conference – the outstanding Tanel Feldman!
▶ With his impressive background as a prominent member of the EU Posted Worker Alliance, founding partner of Immigration Law Associates, and his vast expertise in advising companies of all sizes, non-profit organizations, and individuals, Tanel is definitely a specialist who brings a lot of knowledge.
▶ During the conference, Tanel will share his insights on the complexities of cross-border employment and will offer a general overview of the legal aspects of the transfer of Romanian personnel to other EU countries. He'll cover everything from the differences between business trips and posting projects to legal obligations in Romania. We can't wait for Tanel's valuable contributions to the conference discussions.
▶ This is an excellent opportunity for attendees to gain invaluable knowledge and guidance on international workforce mobility. So don't miss out!
Ewald Oberhammer
We have the utmost pleasure of introducing one of our esteemed speakers for the upcoming Nestlers Group conference, the one and only Ewald Oberhammer!
▶ With over 20 years of specialization in corporate immigration, Ewald brings a wealth of experience and expertise that will undoubtedly benefit all attendees. He is the founding partner of Oberhammer Attorneys and a member of the EU Posted Worker Alliance. As a valued resource in the field, Ewald has assisted numerous large international and local Austrian companies in attaining work and residence permits, as well as work visas. His guidance and understanding of immigration laws and regulations ensure clients' compliance and successful outcomes.
▶ We are also excited to learn from Ewald's ongoing support for clients in monitoring and maintaining compliance with immigration laws and regulations. At the conference, Ewald will speak on a range of labor law topics and considerations, such as minimum remuneration requirements and remote workers.
▶ We are honored to have such a distinguished speaker at our conference!
Jordi Roca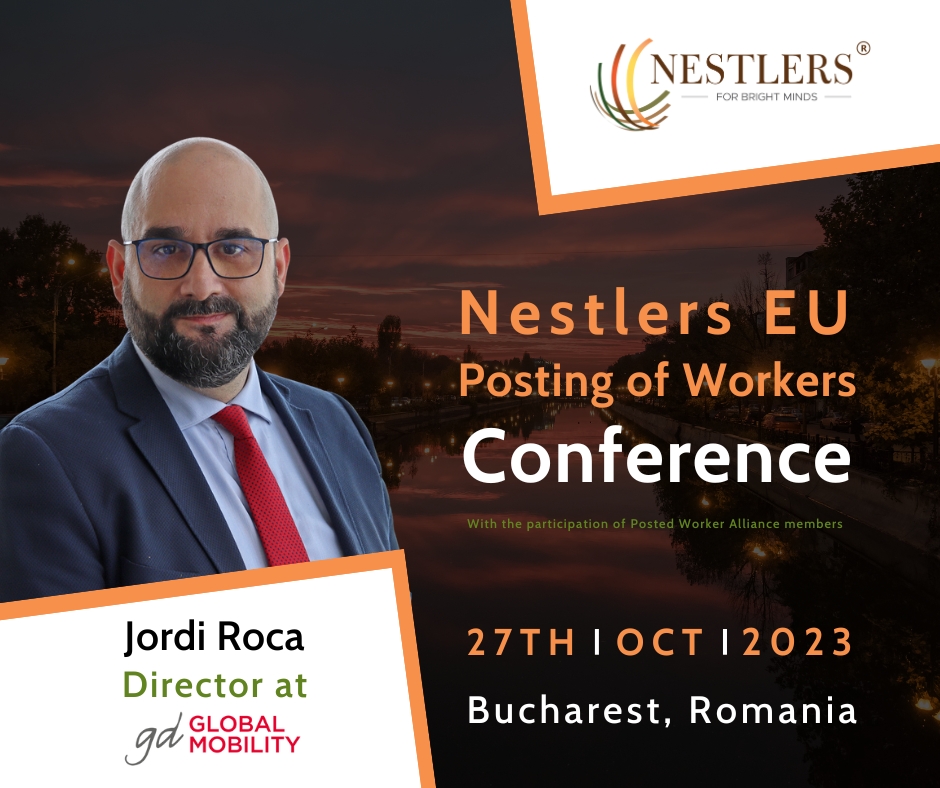 We are thrilled to introduce another one of our amazing speakers for the upcoming Nestlers Group conference, Jordi Roca!
▶ With over 20 years of experience advising major international corporations on global mobility issues and immigration laws, Jordi is a true expert in his field. He has worked with renowned companies and has been contributing his knowledge and expertise as an associate professor at esteemed institutions.
▶ He is currently the Director of GD Global Mobility, the division of GD, specializing in advising and managing international mobility and helping international businesses and individuals get established in Spain. His experience in the field made him join the EU Posted Worker Alliance, which made him grow in the field of advising and managing international mobility. We can't wait for Jordi to share his invaluable insights on managing international assignments effectively, with a focus on tax residency, treaties against double taxation, and income tax calculation.
▶ His dedication to fostering a deeper understanding of global mobility is further evidenced by his direction of international conferences on expatriation issues related to Spain. We cannot wait for Jordi to share his valuable insights and experiences with us.
Nihat Kurt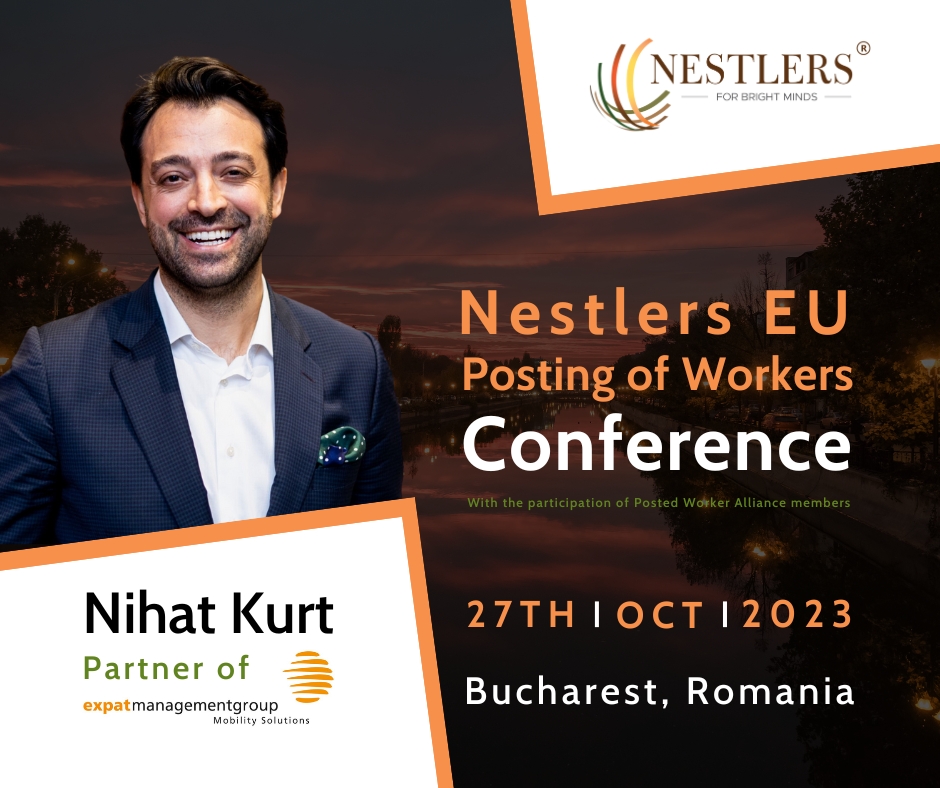 We are thrilled to announce our fifth speaker for the Nestlers EU Posted of Workers Conference! Nihat Kurt is a seasoned professional with over a decade of experience in the immigration law domain. He is one of the founding partners of the Expat Management Group and a member of the EU Posted Worker Alliance.
▶ As a Practice Leader in an international law firm based in Brussels, Nihat has been at the forefront of shaping the European immigration landscape. Nihat is also a founding partner of an international mobility firm in Amsterdam, where he guides his clients on immigration compliance and best practices. Nihat's passion for teaching has led him to the Expatise Academy and Erasmus University in Rotterdam, where he teaches the intricacies of European and Dutch immigration law.
▶ At our conference, Nihat will share his insights on immigration aspects for foreign citizens being transferred from Romania to the EU. This is a hot topic in the Netherlands, and we are excited to have Nihat shed light on the options, obligations, and risks associated with it.
▶ We can't wait to hear Nihat's presentation and learn more from his wealth of knowledge!
Stay tuned to learn about the other speakers and other updates!
Connect with Nestlers consultants
Do you need immigration and relocation services or consultancy?
It's easy! Use the below contact form and one of our experts will provide you an answer as soon as possible.
Our consultants can help you in obtaining legal documents and can provide you with assistance regarding the immigration processes, relocation, taxes and payroll, Social Security (European forms A1, S1, U1, etc.) for your employees.